Accessing the Nontraditional Workforce
Developing an inclusive workforce is an effort KABA and its partners support.
KABA encourages employers and other organizations to utilize resources that support underrepresented populations of the workforce. KABA can assist in making connections to the organizations equipping individuals with career-readiness skills in order to secure gainful employment.
Success Story: Southeastern Wisconsin Re-Entry Employment Expo
In 2018, KABA joined our community partners, including the U.S. Attorney's Office Eastern District of Wisconsin, Kenosha County District Attorney, UW-Extension, the Kenosha Unity Coalition, Kenosha County, and the Kenosha/Racine Vocational Ministry, among many others, to assist in coordinating a resource event where attendees can learn about hiring formerly incarcerated, work-ready returning community members.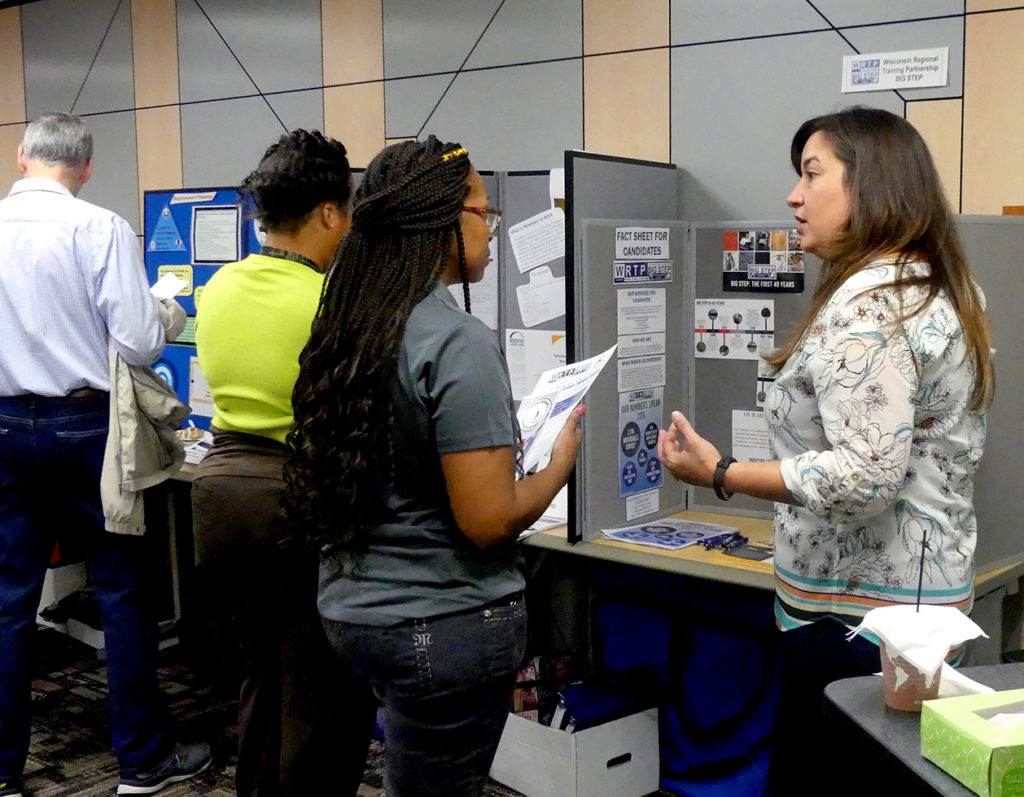 More than 22 re-entry service agencies hosted informational booths at the event to provide details on the career readiness services they offer to the formerly incarcerated individuals and other candidates with barriers to entry.
Connecting employers to these resources is a positive step toward reducing recidivism and increasing the chances that those with barriers to entry given a chance to find employment that pays steady wages and provides them with a sense of community and self-worth.
Learn more about the event or find other resources to help with your talent pipeline needs here:
2018 Re-Entry Expo Recap     Mythbusters     Resource Directory
Read more about accessing the nontraditional workforce at the links below:
"We are not our past. There is something around these individuals who have a different motivation. It helps us as a business to get employees who are eager and motivated."- Megan King, LMI Packaging
Meg shares her experience as a local employer view with the Re-Entry Expo and hiring people who may have barriers to traditional employment in the event recap video below (app. 5:30 mark).