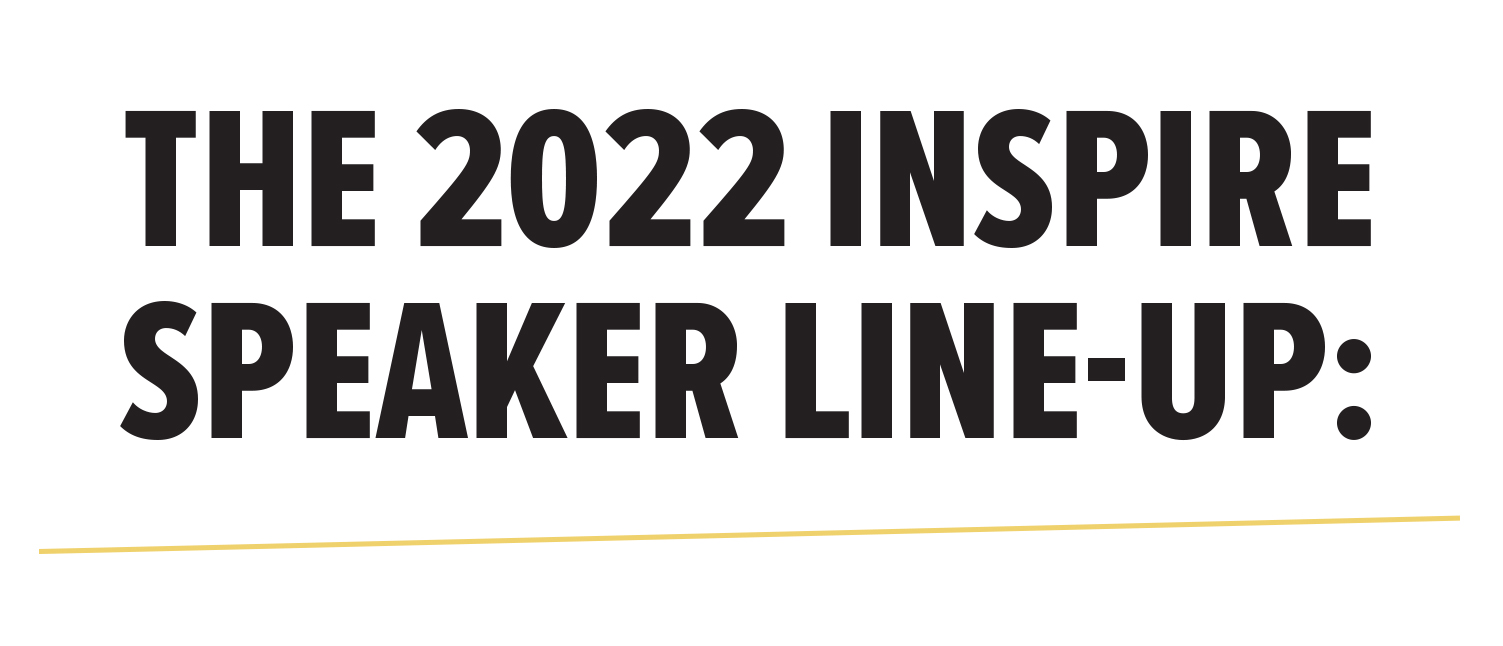 KEYNOTE SPEAKER:
JON ACUFF, New York Times Best-selling Author & Leadership Expert
Jon Acuff is the New York Times bestselling author of seven books and ranked as one of INC Magazine's Top 100 Leadership Speakers. His work has helped organizations navigate change, increase productivity, and establish processes that help teams consistently finish the goals they set.
According to a study conducted by the University of Scranton, 92% of resolutions fail. That's a staggering number considering how important goals are to companies. In every element of your work, goals matter. Ever have an employee, team member or department almost finish something? What if we could do some simple things to improve how often we finished what we started? What if we could complete the incomplete projects and tasks? Starting is fun, but Acuff proves the future belongs to finishers.
Acuff has spoken to hundreds of thousands of people at conferences – including the 2022 Global Leadership Summit — colleges, and companies around the world including FedEx, Nissan, Microsoft, Lockheed Martin, and Comedy Central. For over 20 years he's also helped some of the biggest brands tell their story, including The Home Depot, Bose, and Staples. His fresh perspective on life has given him the opportunity to write for Reader's Digest, Fast Company, The Harvard Business Review and Time Magazine.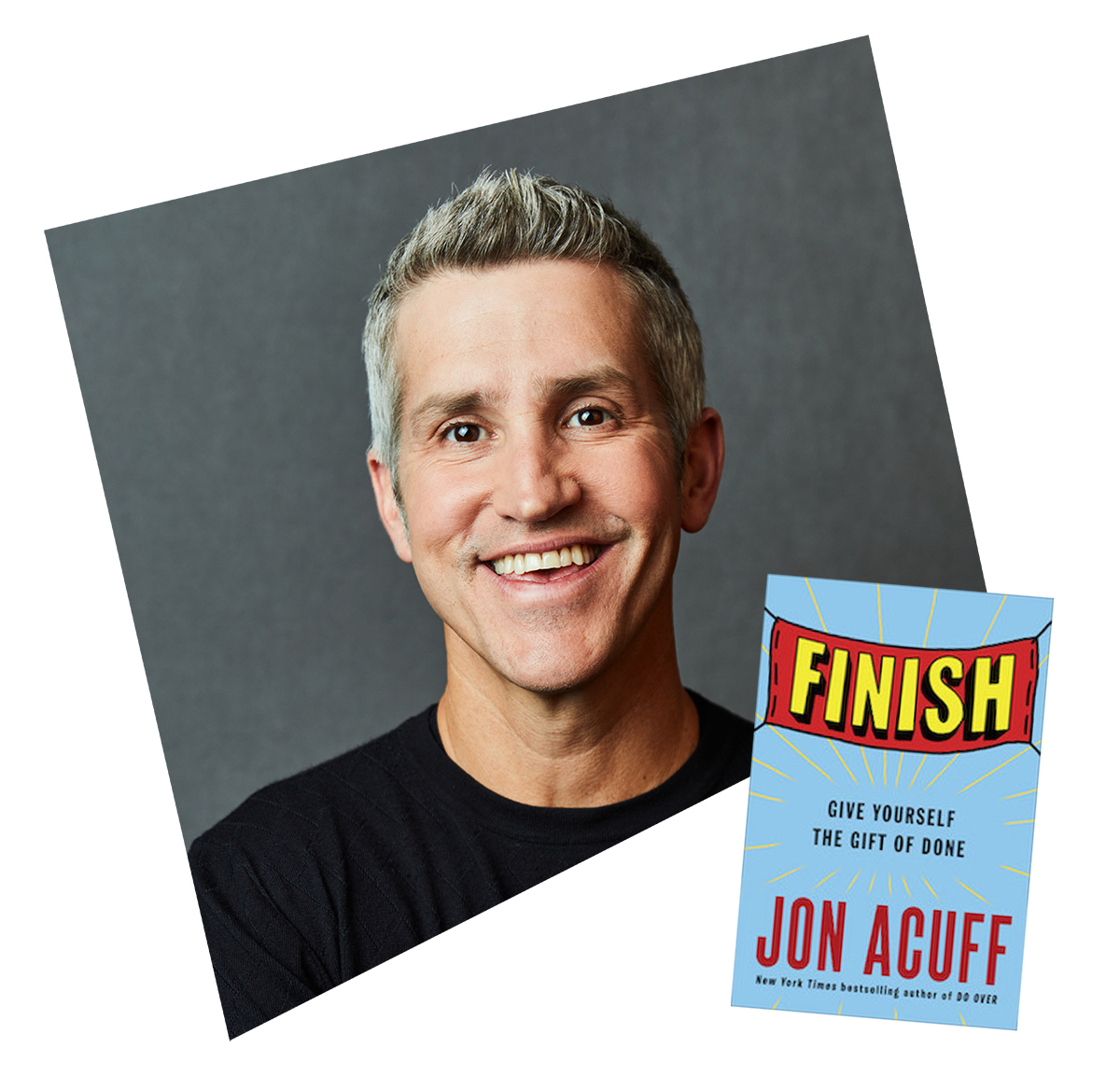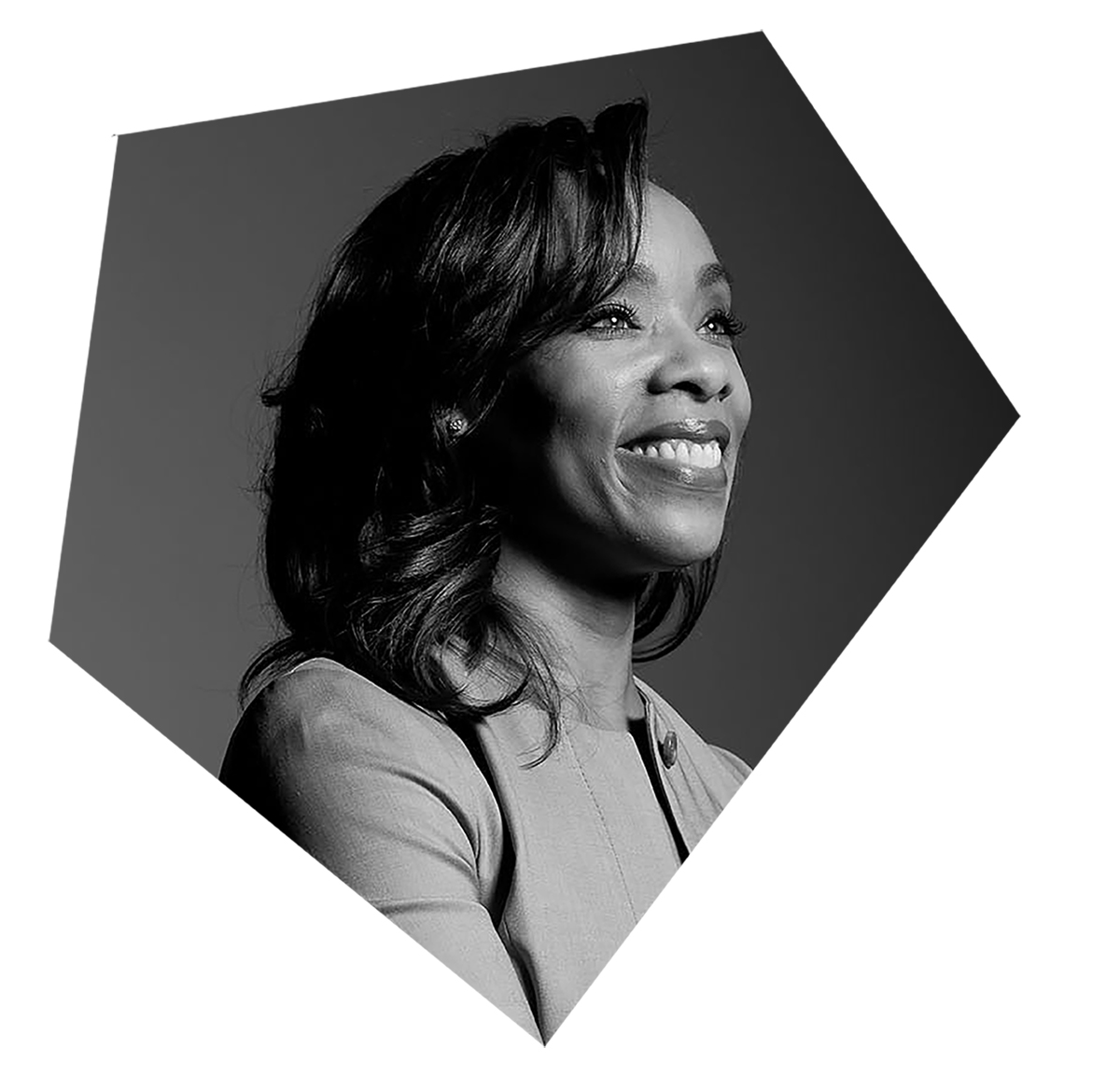 FAWN WEAVER
CEO, Uncle Nearest Inc.
Fawn Weaver serves as the CEO of Uncle Nearest, Inc., a company she founded in 2016 after exploring the not-yet-known story of Nearest Green – a formerly slave who taught Jack Daniel how to make Tennessee whiskey. Her journey eventually led her to purchase a farm where Nearest taught Daniel how to distill and launched herself into spirits industry.
Uncle Nearest Premium Whiskey is the fastest-growing American whiskey brand in U.S. history. The Nearest Green Distillery opened in Shelbyville, Tennessee in September 2019, and named after the world's first known African American master distiller. This 323-acre distillery is the first in U.S. history to commemorate an African-American whiskey maker, and is the only major distillery in the country owned and operated by a black person.
Weaver also serves as CEO and founder of Grant Sidney, Inc., a privately held investment company, serving in leadership capacities behind the scenes. She is also a popular TED speaker, as well as a USA Today and New York Times bestselling author who has appeared on 100s of popular radio and television talk shows across the U.S., including the TODAY Show, The New York Times, CBS This Morning, Good Morning America, CNBC, Fast Company, Oprah Magazine, Los Angeles Times and the Chicago Tribune. She is a regular contributor to Inc. Magazine.
JOE KIRGUES
Co-founder, gener8tor
Ten years ago, Joe Kirgues co-founded gener8tor, along with his business partner and co-founder, Troy Vosseller.
gener8tor's accelerator programming is nationally ranked in the startup ecosystem, as well as the music and art scenes. gener8tor's new Skills Accelerator gives applicants who are underemployed or unemployed skills needed to succeed in various industries. In all, gener8tor runs over 30 programs across 25 cities ranging from Anchorage to San Juan and the graduates of these accelerator programs have raised over $1 billion in follow-on financing and created thousands of full-time jobs.
Since 2012, gener8tor quickly grew, starting in Milwaukee and Madison, then expanding nationally and internationally. Fast Company magazine recently named gener8tor one of the Best Workplaces for Innovators, and also recognized it as one of the 10 Most Innovative Companies in 2020.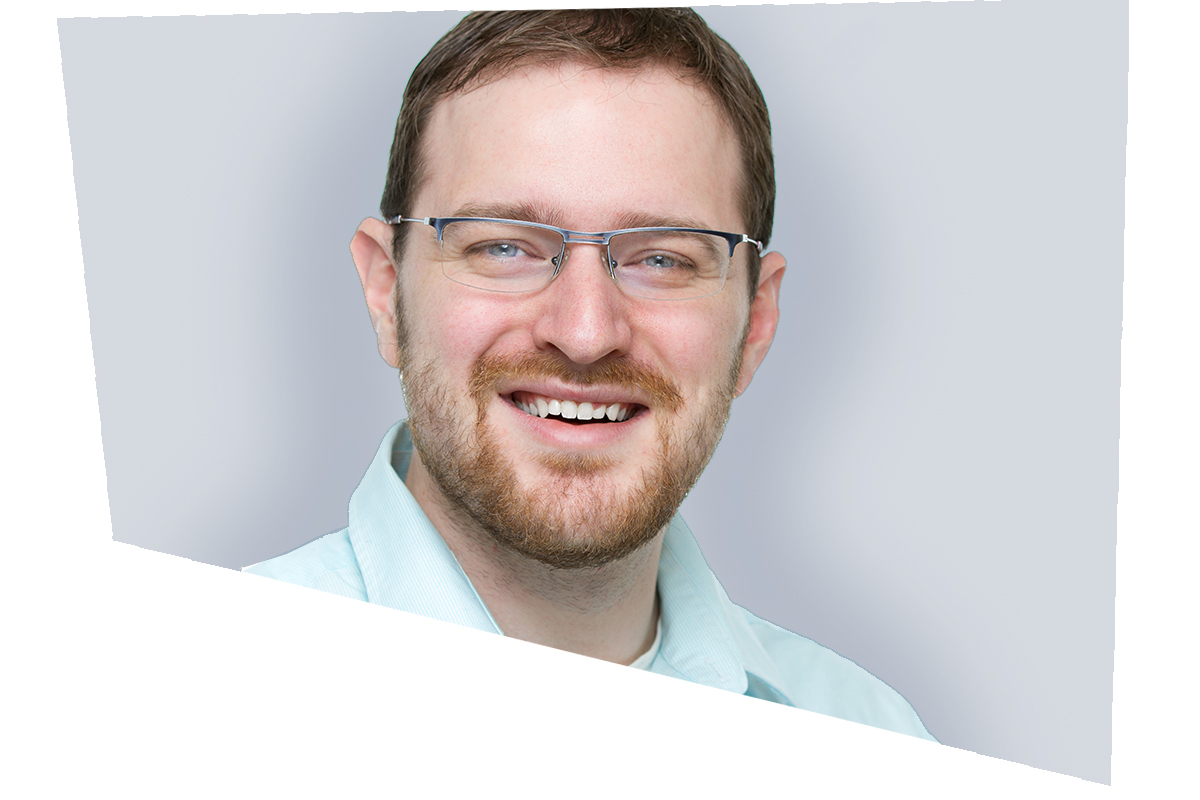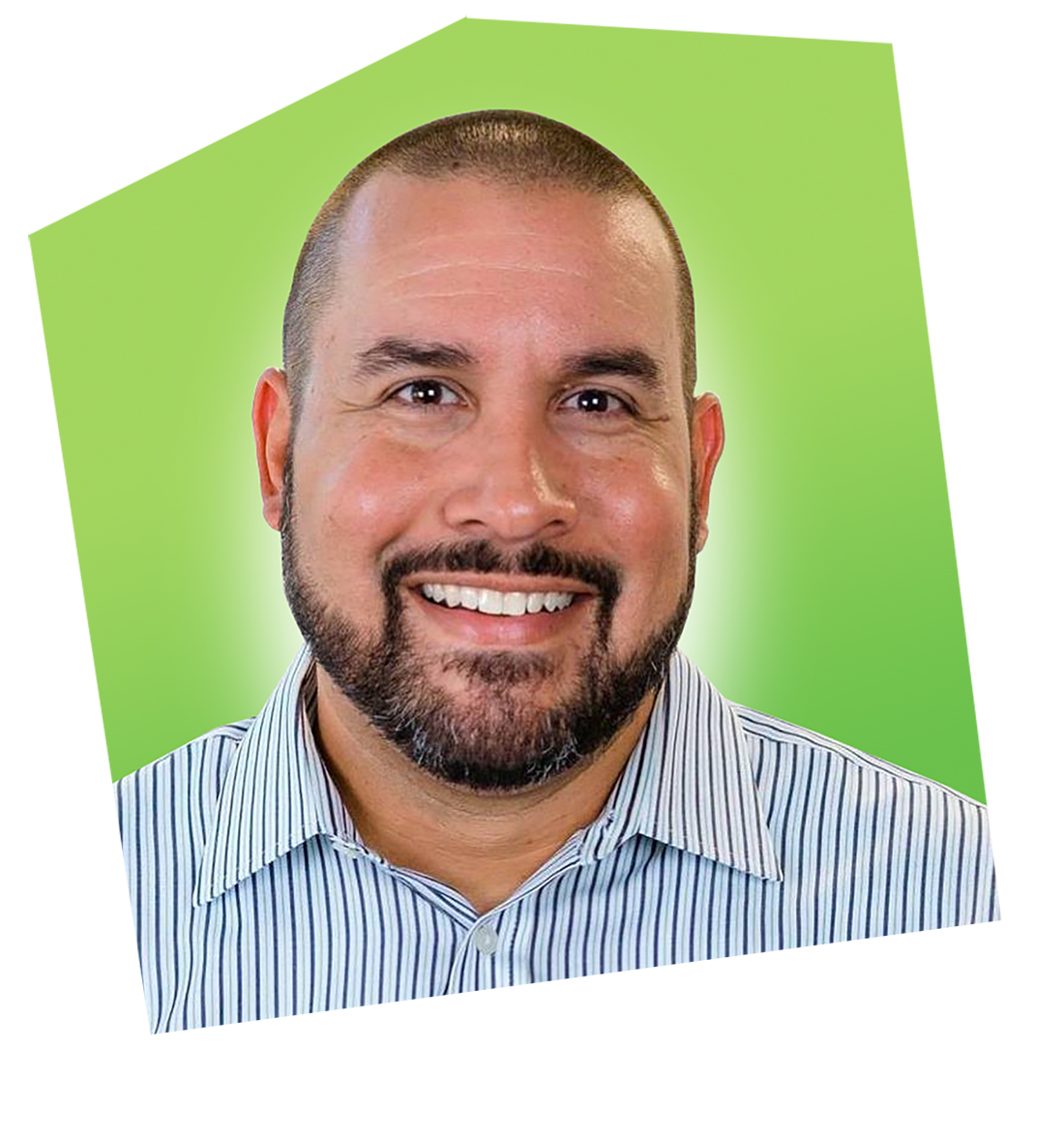 SHAWN SEIPLER
CEO, Clean the World
As a social entrepreneur, Shawn Seipler is committed to focusing his business, management and leadership skills on advancing humanitarian, social and environmental causes.His commitment to excellence and his passion for corporate social responsibility led to the creation of Clean the World in 2009.
Founded in a one-car garage in Orlando, Florida, Clean the World is a social enterprise dedicated to WASH (water, sanitation, and hygiene) and sustainability. Operating in Orlando, Montreal, Las Vegas, Hong Kong, the Netherlands, Washington DC, and Punta Cana, Clean the World leads a "Global Hygiene Revolution" by working with more than 8,000 hospitality partners to recycle hygiene products and provide these vital supplies to people in need in over 127 countries.
Shawn has been featured on CBS Evening News, CNN, Fox News, National Geographic, Yahoo Finance, The Washington Post, and NPR.
Under Shawn's leadership, Clean the World was included on the Best for the Long-Term list by B-Lab in 2017, named one of the 50 Florida Companies to Watch for 2014, won the 2011 Sustainable Florida Award for Best Practices, and its Foundation is a Platinum level Guidestar participant. Clean the World has recycling and operations centers in Orlando, Montreal, Las Vegas, Hong Kong, Netherlands, Washington DC and Punta Cana.
JONATHAN REYNOLDS
CEO, Titus Talent Strategies
As CEO of Titus Talent Strategies, Jonathan Reynolds is a visionary, entrepreneur and game-changer. He is energized by inspiring company leaders and equipping them with unique approaches to better understand their people, foster organizational alignment, and create optimum performance among their team members. His fun stories will draw you in, while his cutting-edge ideas and practical strategies will leave you empowered to implement change.
He'll lead the audience on how to understand how deeper personal connections are instrumental to organizational growth. You'll learn to:
> Recognize the importance of creating deeper connections in the workplace for increased engagement and exponential growth.
> Go beyond automated relationships and become a master of personal connections.
> Explore a framework for creating lasting relationships with employees. See how leaders can build rapport by learning about four key areas of a current or prospective employee's life.
Jonathan currently leads a unique team of talent consultants that's doubled in size in 2021 and has been on Inc. 5000's list of fastest growing companies for 4 years in a row.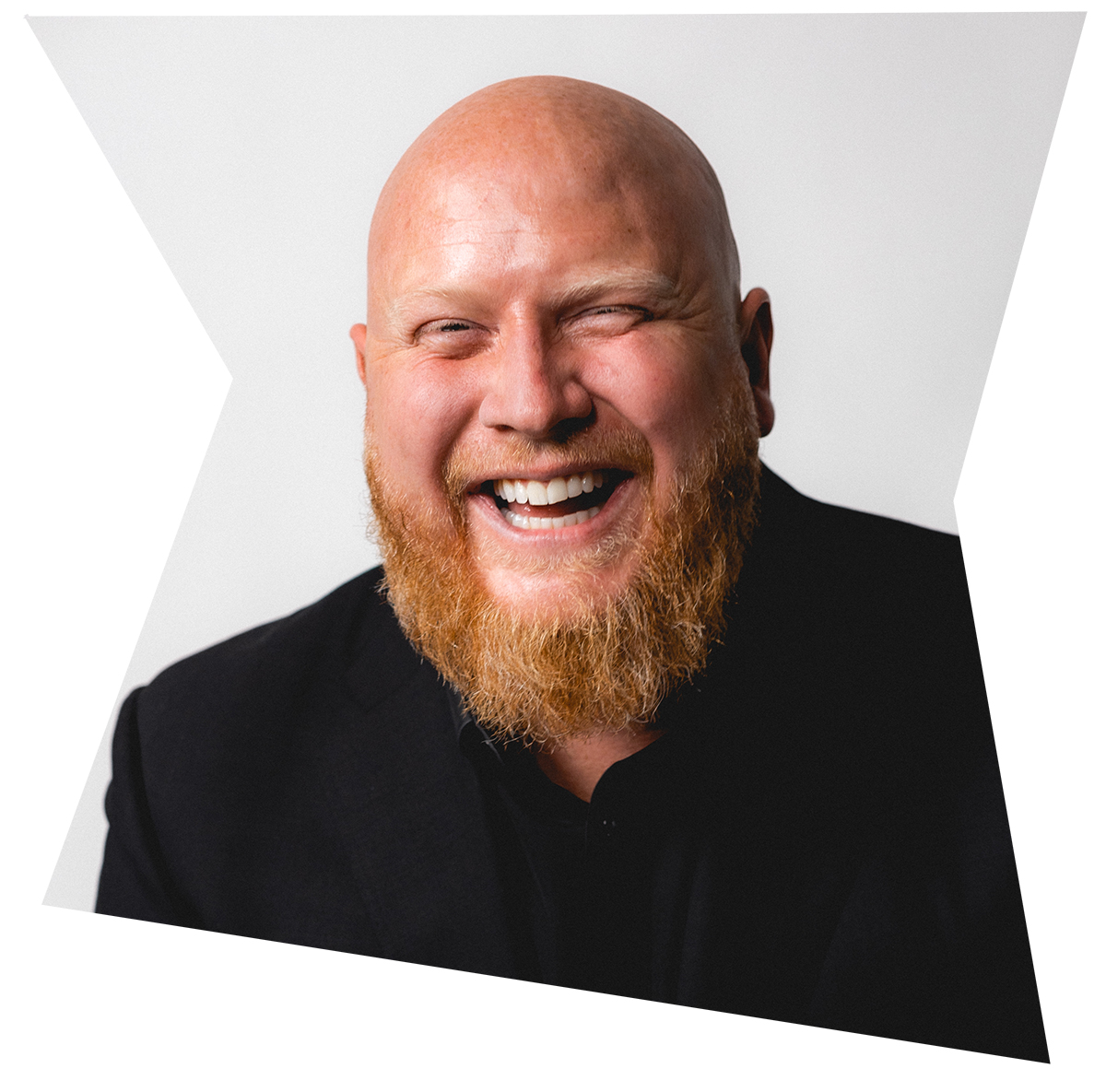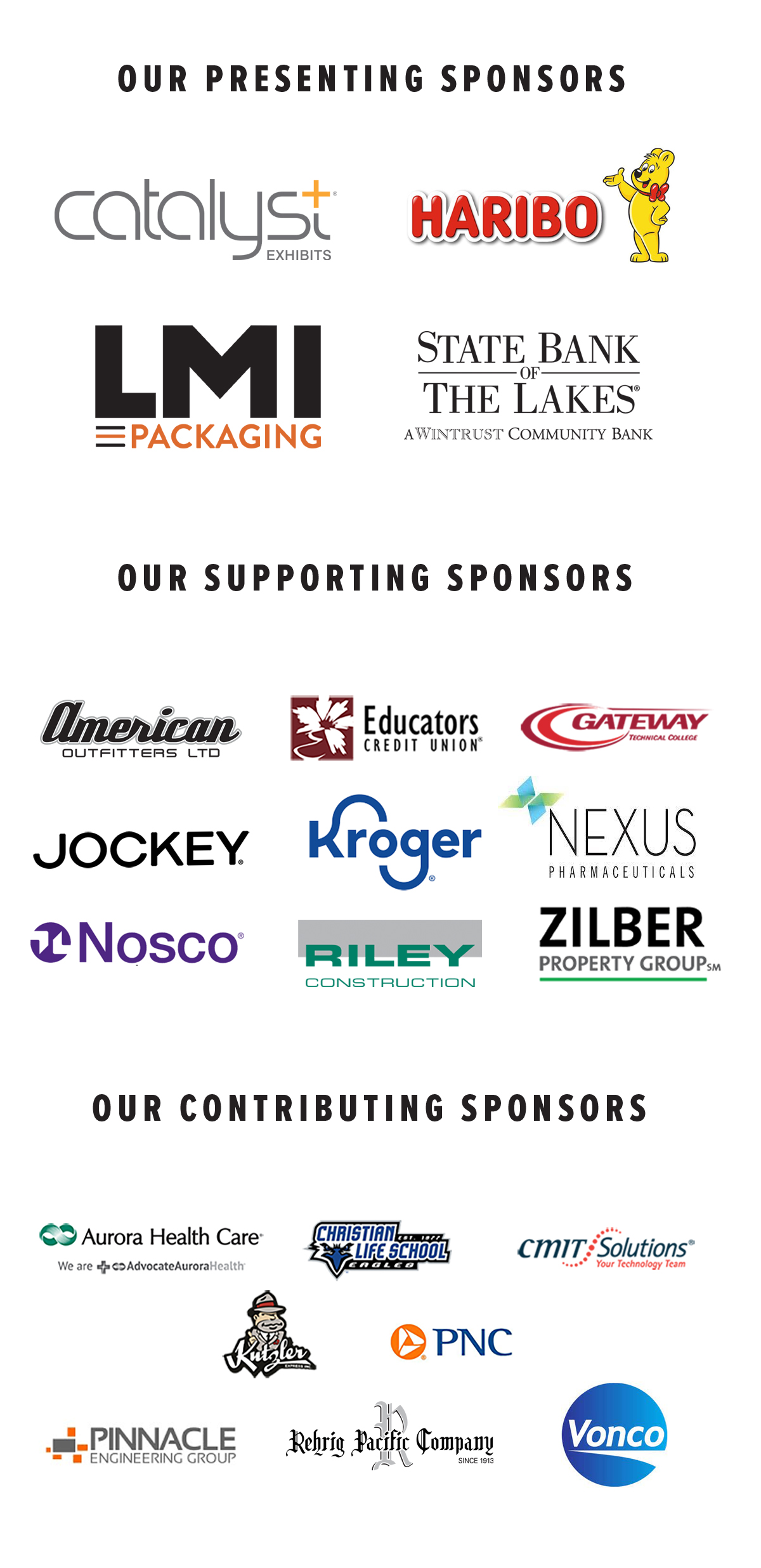 KABA is excited to bring Inspire to Kenosha, WI, for the eighth year! What began as an event with approximately 75 people in a small lecture hall at Carthage College has evolved into a highly produced leadership experience with more than 600 energized professionals engaging with our speakers at each other in the auditorium at Journey Church. The goal of Inspire was to empower attendees to make real connections, learn new and motivating content, and hear uplifting stories the local community – and ultimately help develop better leaders and community members.
And did you know? Proceeds from Inspire directly benefit the KABA Education Foundation! The Foundation, formed in 1996, to develop educational initiatives in collaboration with local Kenosha schools. The Foundation aims to increase graduation and educational attainment rates, improve the overall quality of education and foster the best school system in the state. Some of the initiatives of the Foundation include an elementary school mentoring program, annual scholarship awards for local students attending local schools, and support for various other educational initiatives such as Building our Future and the Gateway Promise Program. Read more about the foundation here.
Previous speakers include:
Charles Duhigg, Pulitzer prize-winning columnist for the New York Times and author of Smarter Faster Better
Sam Walker, Leadership columnist for the Wall Street Journal and author of the The Captain Class
Victoria Arlen, US Gold Medalist, ESPN on-air personality and Jockey spokesmodel
Greg McKeown, international best-selling author
Moran Cerf, Neuroscientist, Northwestern university
Jon Gordon, leadership expert and best-selling author
Rick LaBerge, Chief Operations Officer, Haribo North America
Hannah Brencher, Author, TED Speaker & Social Activist
Christine Specht, CEO, Cousins Subs
Kurt Penn, CEO, Good Foods Group
Chris VanEtten, U.S. Marine vet, double amputee and Jockey spokesmodel
Ben Brenton, Chief Innovation Officer, Snap-on Inc.
Richard Sheridan, author of Joy, Inc.
Jeff Shinaberger, author of More or Less
On Leadership
The Inspire On Leadership quarterly columns are designed to share thoughts on leadership from local business and community leaders and features a regular column from leadership expert Aleta Norris of Living as a Leader.
Spring 2022
Equip Your Employees to Problem Solve
By Aleta Norris, Principal, Living as a Leader
Leading Through Relationships
By Carolynn Friesch, Chief Executive Officer, United Way of Kenosha County
Fall 2021
One Sentence Matters
By Aleta Norris, Principal, Living as a Leader
Growing Leaders
Donna Jamieson, President, Aurora Medical Center – Kenosha, Advocate Aurora Health
Summer 2021
Five Considerations for Leading Your Hybrid Team
By Aleta Norris, Principal, Living as a Leader
Spring 2021
Thank Your Employees for Doing Their Job
By Aleta Norris, Principal, Living as a Leader
The Benefits of Servant Leadership
By Jeff Hill, Regional President – Wisconsin for Herzing University.
Fall 2020
Two Ways to Help Your Employees Be Accountable
By Aleta Norris, Principal, Living as a Leader
Leadership During Crisis
By Lisa Just, Patient Service Area President, South Wisconsin, & President, Aurora Medical Center- Kenosha
Summer 2020
Master Tips for Asking Great Questions
By Aleta Norris, Principal, Living as a Leader
Spring 2020
Leaders! Shift from DOING to LEADING
By Aleta Norris, Principal, Living as a Leader
Positivity x Progress x People
By Andrew Gavin, Director of Athletics at the University of Wisconsin – Parkside
Fall 2019
Small nuggets, big difference
By Aleta Norris, Principal, Living as a Leader
It takes a village to have a successful career
By Jamie Hogan, President of Specialized Accounting Services LLC
Summer 2019
Tips for First Time Managers
By Aleta Norris, Principal, Living as a Leader
True LEADERS must be SERVANTS first!
By Tamarra Coleman, Executive Director of the Shalom Center of Interfaith Network of Kenosha County, Inc.
Spring 2019
Time for extreme self care
By Aleta Norris, Principal, Living as a Leader
Work hard. Treat people the right way. Be accountable. Lead by example.
Jake McGhee is the Chief Executive Officer of the Boys & Girls Club of Kenosha
Fall 2018
Responsibility Requires Confidence
By Aleta Norris, Principal, Living as a Leader
The ROI that Beats the Stock Market 
By Lynn Debilzen, Manager, Birth to 8, Building our Future
Summer 2018
Leadership is Everywhere
By Aleta Norris, Principal, Living as a Leader
Something Entirely my Own
Kimberly Warner, Owner, Authentique Gifts in Downtown Kenosha
Spring 2018
This is what it's come to?
By Aleta Norris, Principal, Living as a Leader
One step to increased employee retention
By Jonathan Reynolds, CEO at Titus Talent & Certified Partner at The Predictive Index
Summer 2017
Leading Change
By Aleta Norris, Principal, Living as a Leader
A passion for lifelong learning
By Dr. Sue Savaglio-Jarvis, Superintendent of the Kenosha Unified School District
Spring 2017
Understand Yourself and Others
By Aleta Norris, Principal, Living as a Leader
Fall 2016
Accidental Leadership
By Aleta Norris, Principal, Living as a Leader
The ROI of community involvement
By Jayne Herring, Director of Marketing & Communications, Gateway Technical College
Summer 2016
Set Employees Up For Success
By Aleta Norris, Principal, Living as a Leader
Leaders: Bring your passion
By Annette Stitch, Quality Assurance Manager, Fair Oaks Farms & President, YLink
Spring 2016
Ask Them How They're Doing
By Aleta Norris, Principal, Living as a Leader
Learning vs. Mistakes
By Jean Moran, recently retired CEO of LMI Packaging Solutions & Executive Director at Building Our Future
Winter 2016
Missed Opportunities of Leaders
By Aleta Norris, Principal, Living as a Leader
The Importance of Having a Vision
By Michael Pollocoff, recently retired Village Administrator, Village of Pleasant Prairie
Fall 2015
Leadership and Positive Feedback
By Aleta Norris, Principal, Living as a Leader
Learning from Leaders in our Community
By Todd Battle, President, Kenosha Area Business Alliance
Recommended Resources
Below is a list of books, videos and other resources that will take you further along on your leadership journey and expose you to innovative community concepts taking place throughout the country.  Some of these inspirational leaders have spoken at a past Inspire events.