Arts + Culture
The arts are alive and well in Kenosha County – and Kenosha especially is proud to be an artsy town.  ​You will see murals, posters for shows and events, museums, sculpture walks  and so much more everywhere throughout the community. The Kenosha area offers art, music, culture and history to experience year-round.
Learn something new
Visitors and residents alike can experience history, science, art and more at one of Kenosha County's several museums, galleries and historical sites. From a woolly mammoth skeleton to stories of Civil War-era Midwesterners, these area attractions offer a window to a larger world without venturing too far from home. (and pssst….most of them are free!)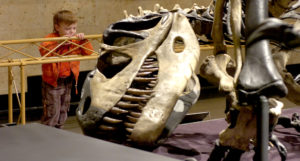 Go see a show
Fans of music, theater and performance art will discover the wealth of talent the Kenosha area has to offer. The Rhode Center for the Arts and Kenosha Symphony Orchestra offer theater and musical performances several times a year, while Fusion and other venues provide something to see nightly. University of Wisconsin-Parkside,  Carthage College and our award-winning Kenosha Unified's fine arts programs also host annual seasons of theater, music and art performances.
Plus, there's plenty more to see minutes away in Milwaukee and Chicago.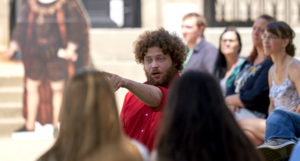 Take in a gallery or two
 There are more than 15 galleries throughout Kenosha County that exhibit artwork made by extraordinary local and well-established artists and craftspeople.  The Annual Get Behind the Arts Studio Tour promotes cultural tourism in the Kenosha/Racine communities.
The City of Kenosha Commission on the Arts is recently commissioned the development of a strategic plan for the creative economy in Kenosha to assist the thriving creative and arts-related community here and further develop this tremendous asset.
ArtinKenosha.com   Get Behind the Arts     Kenosha Rising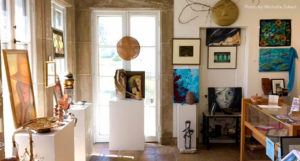 Peanut butter and JAM
Live outdoor music is easy to find on a summer night on Kenosha's lakefront. Twilight Jazz, Peanut Butter and Jam, Tuesdays at the Band Shell, Kenosha Pops, HarborPark Jazz & Blues Fest are just some of the outdoor concerts to be enjoyed.
Country Thunder Country Music Festival has rolled into Twin Lakes in western Kenosha County for the past 23 years. Country Thunder performers include huge country artists such as Jason Aldean, Blake Shelton, Luke Bryan and Dierks Bentley – to name a few – and attracts over 100,000 fans a year.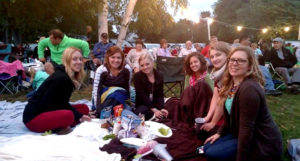 Taste, joust, cheers – celebrate!
Kenosha County is no stranger to special events and festivals, including the five-time "country's best" Renaissance Faire in Bristol. Other favorites include the Taste of Wisconsin, Border War Beer Fest and Grill Games BBQ Festival in Kenosha's HarborPark along Lake Michigan; the Jelly Belly Carnival at the Jelly Belly factory in Pleasant Prairie; and the Snow Daze Winter Festival in Downtown Kenosha.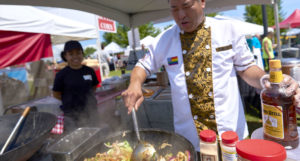 Short commutes, affordable housing, a growing economy, beautiful lakefront, and a vibrant arts scene help residents of Kenosha County find balance. Balance in their work, home life, free time, and personal finances.
Learn more about living, working, playing and learning in Kenosha County at LifeBalancedKenosha.com.