Education
Kenosha County's next generation of leaders is being educated right here at one of the 75 public, charter and choice schools in our progressive school districts or the many private schools all of which emphasize mastering 21st Century skills.  Kenosha County is also home to a technical college, public university and private liberal arts college.
Educating tomorrow's leaders: K-12 education
Kenosha County is home to a diverse, collaborative and innovative K-12 public education system comprised of 13 separate school districts.
The largest district, the Kenosha Unified School District (KUSD), serves more than 22,000 students. Families can also choose to send their children to one of more than 20 private schools throughout Kenosha County.
One of Kenosha County's competitive advantages is the spirit of collaboration that exists throughout the community.  In its education system, schools at all levels work closely with business and other organizations, such as KABA, to ensure they're graduating students with the skills and education needed to be contributing citizens and successful employees.
Kenosha Unified School District
Kenosha Unified is the third largest school district in the state, behind Milwaukee and Madison, and serves the City of Kenosha, Village of Pleasant Prairie and the Village and Town of Somers.  It serves more than 22,000 kids and is comprised of 22 elementary, five middle, three high, five charter and five choice schools and one Head Start child development center.  Kenosha Unified offers a wide variety of excellent, challenging learning opportunities to prepare students for success, including:
Highly qualified, certified staff
Rigorous academic courses
Small elementary class sizes
Diverse school choice options
Science, technology, engineering and math (STEM) and career and technology education options
Enriched language courses for English Language Learners
Inclusive special education services
Individualized learning
Districtwide 4-year-old kindergarten
Championship athletics
Nationally recognized fine arts programs
Abundant clubs and intramurals
Commitment to community service
Exceeding expectations
Kenosha Unified's vision is to be Wisconsin's top performing urban school district that is highly regarded for continuously exceeding all expectations.
In 2016, Kenosha Unified's graduation rate was 90.2 percent, surpassing the average graduation rate for the State of Wisconsin, and was the highest rate among the five largest school districts in the state. Not only does Kenosha Unified graduate more students than its counterparts, graduates regularly exceed credit requirements by an average of an additional 2.8 credits and more than 27 percent earn a community service distinction, providing more than 100 hours of community service.
A well rounded education
Kenosha Unified offers a full range of extra curricular activities, athletics and arts programs.  Kenosha Unified competes in the Southeast Wisconsin athletic conference with nearly 4,000 students at the middle and high school levels competing in one or more sports programs.  The district also is widely known and recognized for its outstanding fine arts programs.  In 2016, Kenosha Unified was recognized as one of the Best Communities for Music Education by the National Association of Music Merchants.  It's theater program could be considered one of the best in the nation as it consistently has one or more productions chosen to be entered into the International Thespian Festival every year.
Kenosha Unified implemented the Positive Behavior Interventions and Supports (PBIS) approach districtwide in 2015. PBIS assists school staff in improving the academic and social behavior of all students. It focuses on the prevention approach and values positive behavior support rather than reacting to problems after they happen.  In 2016, five Kenosha Unified Schools were named PBIS School of Distinction and 10 schools were recognized as PBIS Schools of Merit.
A top priority
Kenosha Unified continues to invest in its schools.  In 2015, voters approved a referendum to spend more than $16 million on new athletic amenities for the three comprehensive high schools, including a new football/soccer stadium for Bradford High School.  In the last ten years, they've constructed a new elementary school which houses two distinct schools within it – the Edward Bain School of Language and Arts (EBSOLA) Creative Arts and EBSOLA Dual Language, and a third comprehensive high school, Indian Trail High School and Academy.
A Moody's credit rating of AA3 indicates that Kenosha Unified is a good steward of public tax dollars. Its debt obligations are considered to be of high quality and subjected to very low credit risk.
Kenosha Unified Charter & Choice Schools
In addition to Kenosha residents residents also have the opportunity to send their students to one of several  charter and choice schools in the Kenosha Unified School District.  Families are able to apply to choice schools and enter the lottery for charter schools every January. All charter schools in Kenosha are known as instrumentality charters, which mean they operate as part of the Kenosha Unified School District, not as stand alone entities.
Private & Parochial Schools
There are many educational choices in the Kenosha Area, including private schools that subscribe to many different learning philosophies and a variety of faith-based schools.  Below is a sampling of some of the private and parochial schools in Kenosha County.  This list is not comprehensive.
Other districts in the western part of Kenosha County
While Kenosha Unified is the largest district in the county, there are several other districts representing a total of seven elementary/middle schools and two high schools.
Westosha Central High School – Paddock Lake, WI
Westosha Central High School was recently listed by the Washington Post as one of the best schools in the country at challenging their students to achieve excellence. With an enrollment of approximately 1,150, the school still maintains a teacher-student ratio of 1:15.  It is a 1-to-1 school, which means every student has a personal computer.  They offer more than 24 Advanced Placement courses and every student recieves a 'Life Skills' grade in addition to their academic grades to measure student's progress in important character traits such as responsibility and communication. Westosha is also the only school in the country to award pilots licenses through its aviation school.
Wilmot Union High School – Wilmot, WI
Wilmot Union High School's core purpose is to ensure their students are college, career, and civic ready by fostering a culture of life-long learning.  With a growing enrollment – which is now at 1,200 students – they have needed to expand in recent years. In 2004, a $39+ million renovation added 200,000+ SF and included a performing arts center, field house, commons, remodeled office areas, green house, tech ed workshops, band/choral area, locker rooms, science labs, multiple classrooms and an athletic stadium with artificial turf.

Building Our Future is a network of community leaders representing all sectors of Kenosha County committed to improving student outcomes. The partnership unites existing programs, organizations and community resources to reach shared goals.
The KABA Mentor Program is designed to provide at-risk students with positive adult role models that spend time with the student on a regular basis, working on academic and social skills.  It empowers both young people and the adults working with them.
Colleges & Universities
The Kenosha area is home to several institutions of higher learning, with an even wider berth of students who select Kenosha as a place to intern, work or live during school or after graduation.
Wisconsin has historically led the way in education and Kenosha County is living that legacy. Did you know one of the first technical colleges in the country was in Kenosha County?  Gateway Technical College was a pioneer in vocational training and is still providing a well-trained and highly skilled  workforce for area employers.
With Gateway, Carthage College, UW-Parkside and several other universities that have opted to site satellite campuses here, more than 3,500 degrees are awarded annually in Kenosha County.  That leads to a direct pipeline of talent for Kenosha County businesses.
Betcha didn't know we were a college town.
Gateway Technical College
Gateway Technical College is one of 16 colleges in the Wisconsin Technical College System.  It serves more than 25,000 students in the Southeastern Wisconsin counties of Kenosha, Racine and Walworth.  Gateway's Administrative offices are centered in Kenosha County.  Gateway leads the country with its innovative approach to career and technical education and continually reports graduate satisfaction at near 100 percent and employment percentage rates in the upper-80s.  Gateway is aggressive in ensuring it delivers graduates who are career-ready—with the technical skills employers require.
Gateway has strong relationships with the business community to ensure that they are providing graduates with the skills that are currently in demand. Through partnerships with companies like Snap-on Incorporated, Kenall Manufacturing, Trane and many others, they are giving students real-world experience and hands-on learning that helps them seamlessly enter the workforce.
College president Dr. Bryan Albrecht is regularly called on by national organizations to speak about Gateway's successful business partnerships. He has shared the Gateway story with manufacturing groups, certification-issuing organizations, higher education, as well as the White House and Congress.  In 2017, he was selected to the America Technical Education Association (ATEA) Board of Trustees as its president for 2017-19. ATEA is an independent association devoted to excellence in the quality of postsecondary technical education with emphasis on professional development and workforce development
Gateway offers associate degrees, technical diplomas and various certificates in more than 60 career areas across five career education divisions: Nursing, Allied Health, Service, Manufacturing and Engineering Technology, and Business and Information Technology.

Gateway's Business and Workforce Solutions (BWS) offers training for individuals and businesses through employee training programs, business development assistance, professional development, and short-term customized training. Gateway excels at working with companies in all industries to find the solution that best fits their needs. Gateway is credited nationally with creating the Boot Camp training method to quickly fill the employment gap, particularly in CNC Manufacturing and Electronics.
Gateway Quick Facts    Employer Resources     Business & Workforce Solutions     gtc.edu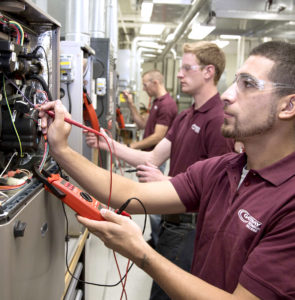 University of Wisconsin – Parkside
One of 13 four-year institutions within the University of Wisconsin System, UW-Parkside provides an affordable, high-quality education with the lowest tuition of any four-year accredited university in the state. Many of the university's 4,500 students come from the surrounding counties and remain in the area to work, providing a steady pipeline of highly educated talent for regional, national and global companies. Employers and community partners can access RangerTrak, a free and easy-to-use resource when seeking UW-Parkside talent.
The UW-Parkside campus is set on 700 acres of beautiful Wisconsin prairie and woodland. UW-Parkside offers 37 undergraduate majors and five graduate degrees, including a variety of signature programs – Computer Science, Criminal Justice, Pre-Med, and Theater Arts. UW-Parkside serves the most diverse student population within the UW System, and approximately 60 percent of UW-Parkside graduates are the first in their families to earn a degree. In the past seven years, the university has graduated more students than during any other seven-year period in UW-Parkside history.
The Rangers are the only NCAA Division II athletics program in the state of Wisconsin. More than 70 student clubs and organizations highlight a vibrant and inclusive campus climate. The surrounding communities benefit from concerts, plays, foreign films, and art exhibitions that take place in the Rita Tallent Picken Regional Center for Arts and Humanities, fondly known as The Rita.

Parkside works with local employers to develop a recruiting and engagement strategy to connect their professional opportunities with candidates from the Parkside talent community.   They have an Intern Connections program, host career and internship fairs, career development events, and have implemented an unique online utility: RangerTrak.  RangerTrak is a resource for employers and community partners seeking Parkside talent to fill opportunities in full- or part-time employment, internships, and volunteerism.  It makes connecting with their talent easy and convenient.
UW-Parkside Quick Facts     Employer Resources     Economic & Talent Development     uwp.edu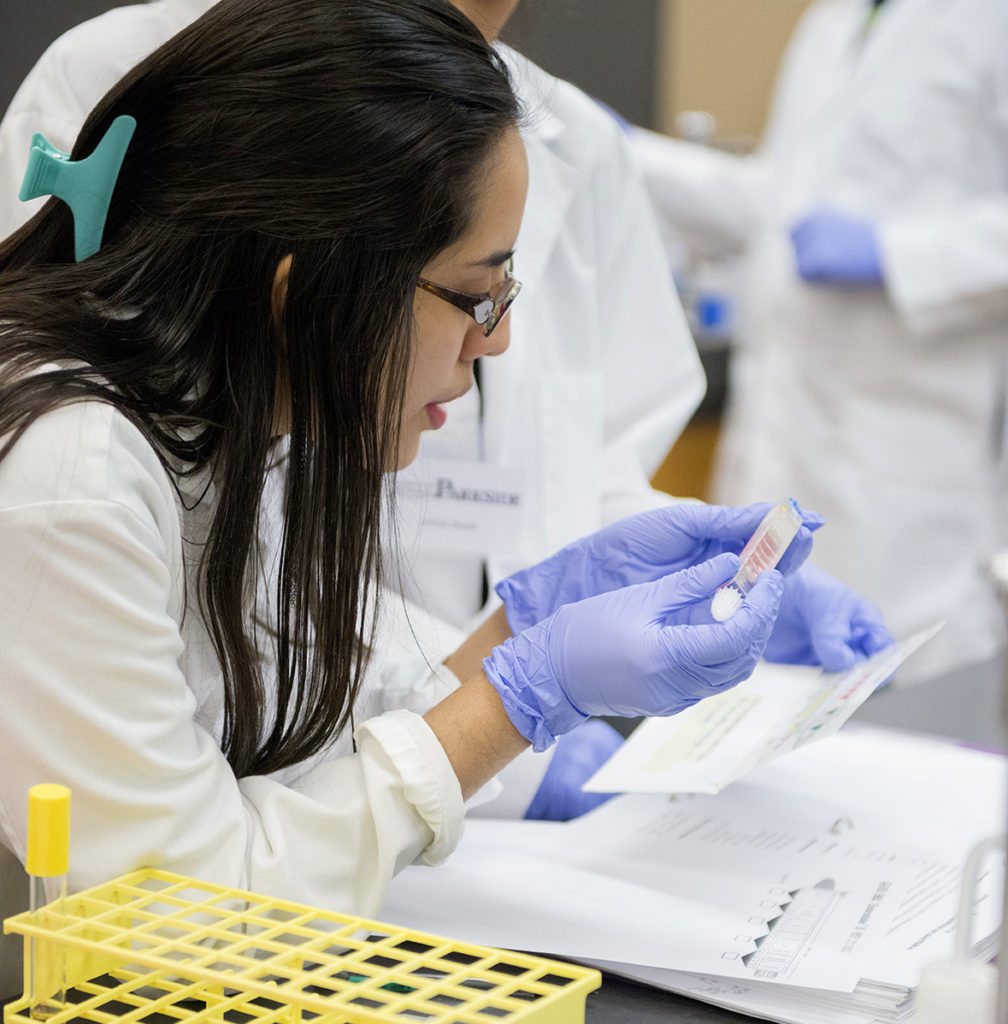 Carthage College
Founded in 1847, Carthage College is a four-year private college of the liberal arts and sciences with an enrollment of approximately 2,600 full-time undergraduate students. Carthage is number four in the country for student participation in short-term study abroad. Average class size is 17 students. There are more than 120+ student organizations.  Close to $200 million invested in campus facilities in recent years. 80 acres of land on the shore of Lake Michigan. 24 NCAA Divison III sports programs, 50+ academic majors, minors and programs. 80 acres of land on the shore of Lake Michigan. 24 NCAA Divison III sports programs, 50+ acamdemic majors, minors and programs.

Carthage works to connect employers to qualified students and graduates. Employers may post job listings at no cost on Carthage Career Connection, our job search website powered by Purple Briefcase. Career Services works with employers to establish high-quality internship programs. Carthage welcomes companies and organizations to hold recruiting events on campus. Career Services hosts guest speakers on employment-related topics at its Career Planning and Life After Carthage classes.
Carthage offers more than 50 degree programs, providing both a strong liberal arts foundation and career-oriented training for its students.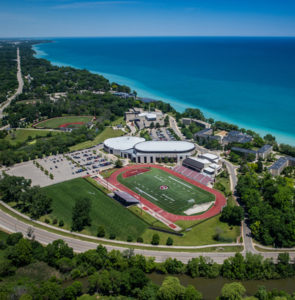 Additional higher-ed choices in Kenosha County
Two regional universities have chosen to site satellite campuses in Kenosha County.
At Concordia University's Kenosha Center, coursework is offered in accelerated format. Classes meet one night a week for four hours so students can work full time while earning a Concordia degree.
The Herzing University – Kenosha campus combines traditional instruction with hands-on training and offers courses on-campus, online or both.  Their programs prepare students for in-demand careers in Nursing, Healthcare, Technology, Public Safety, and Business.