Recreation
Whether you're an avid golfer, cyclist, skier, fisherman or something in between, Kenosha County has plenty of active fun for all ages.  No matter what the season or the activity that gets you going – except maybe mountain climbing – it's here in Kenosha County.
Explore more
Find out more about Kenosha County's recreational offerings.
VisitKenosha.com
Fun on the lake
It's hard to discuss outdoor recreation without mentioning Kenosha County's big neighbor to the east, Lake Michigan. Eleven miles of shoreline border the county and provide easy access to sailing, fishing, swimming, boating – and so much more – on the Great Lake. 

We like to bike
Throughout Kenosha County, you'll see bike lanes, bike trails, and biking events.  It has made bicycling a priority by ensuring most new roads have room for bikers, creating mountain bike trails in Silver Lake, installing bike racks in the downtown area and taking care of the oldest velodrome in the country – which happens to be right here in Kenosha County.   
Kenosha County Bike Trails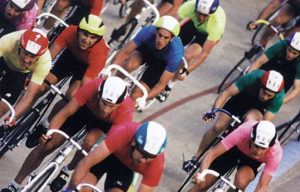 Explore the outdoors
Home to more than 1,500 acres of recreational park space at seven parks throughout the county; Kenosha County offers residents and visitors alike the opportunity to experience the beauty of the Wisconsin outdoors. Some of the county's hidden gems include the Hawthorne Hallow Arboretum, Pringle Nature Center and the county's three disc golf courses.
Kenosha County Parks


Adventures for all seasons
Snowshoeing at KD Park, windsurfing or paddleboarding on Lake Andrea, hiking at Petrifying Springs Park, charter fishing on Lake Michigan, skiing at Wilmot Mountain or learning to sail at the Kenosha Yacht Club…these are just some of the exciting activities to explore in Kenosha County no matter what the season!
For the highly active
From the Wisconsin Marathon and Pleasant Prairie triathlons to the Washington Park Velodrome and Wilmot Mountain, the county has plenty to offer fitness geeks and thrill seekers alike.   Kayak, sail, cross-country ski, skateboard, hike…whatever gets you going.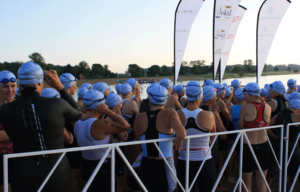 We're swimming in lakes
Taking one big, beautiful lake out of the equation, there are still 25 lakes and ponds throughout the County that adventurers can boat, swim, fish and play in.  Silver Lake, Paddock Lake and Lake Mary are just a few and the quaint retreat of Lake Geneva is just over our western border.
Everything but mountain climbing
Kenosha County has some great golf courses for a community it's size – including two championship courses.  Seven very different courses in all offer something "fore" every kind of golfer. We also have several award-winning private courses including the Rick Jacobson-designed Strawberry Creek and the Kenosha Country Club, designed by Donald Ross.
KenoshaCountyGolf.com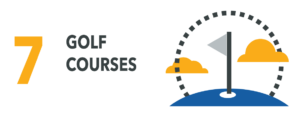 Let's get physical
Kenosha County is home to the largest municipal rec facility in the nation: the Pleasant Prairie RecPlex. Encompassing more than 300,000 sq. ft.—including a 80,000 sq. ft. ice arena and 50-meter Olympic-sized competition pool— the RecPlex allows residents to keep active and pursue their fitness goals year-round.
Pleasant Prairie RecPlex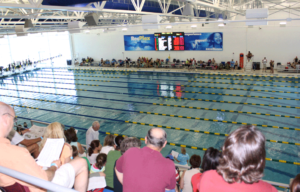 Short commutes, affordable housing, a growing economy, beautiful lakefront, and a vibrant arts scene help residents of Kenosha County find balance. Balance in their work, home life, free time, and personal finances.
Learn more about living, working, playing and learning in Kenosha County at LifeBalancedKenosha.com.