Kenosha County was built on manufacturing.
Many early industry leaders chose to locate their production operations in Kenosha County in its early years including Nash Motors, Simmons Mattress and S.T. Cooper & Sons – now better known as Jockey International.  This legacy has made Kenosha County a leading location for manufacturing and generations ahead of other areas of the country.
Advantage: Workforce
Kenosha County companies consistently give high marks to the workforce here especially in the areas of productivity, quality and stability; and list a productive workforce as one of its strongest assets – after our strategic location.
Advantage: Supply Chain
Wisconsin has the second largest concentration of manufacturing in the U.S.  This means the suppliers, finishers, machine shops, tool and die makers and other vendors your company needs to make its product are here in Southeast Wisconsin.
Advantage: The Manufacturing Tax Credit
The Manufacturing and Agriculture Credit virtually eliminates the tax on income from manufacturing activity in the state.  The credit puts the effective corporate tax rate for manufacturing and activities at just 0.4 percent.
Manufacturing & Agriculture Credit
Advantage: Gateway Technical College
Gateway Technical College is a tremendous asset to the business community in Kenosha County.  They provide training for individuals and businesses through employee training and apprenticeship programs, business development assistance, professional development, and short-term customized training.  Gateway supplies a steady pipeline of highly skilled talent for local manufacturers.
"Manufacturing in Wisconsin is a long-term competitive advantage."
Keith Smith, President, Vonco Products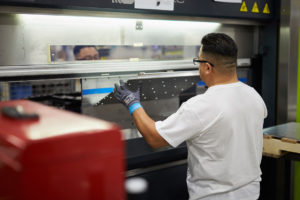 AVERAGE ANNUAL WAGE
$51, 531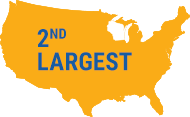 Who's doing business in Kenosha County?
INSINKERATOR
RUST-OLEUM
UNITED TECHNOLOGY AEROSPACE SYSTEMS
HONEYWELL
KENALL MANUFACTURING
CENTRISYS CORPORATION
TECOMET