The intellectual capital you need to succeed.
Kenosha County is home to a growing population of young professionals, expert technologists and experienced managers.
More than 45,000 people live in the Kenosha area for its high quality of life and relatively lower cost of living, but commute outside of the county to work every day. In all, more than 3.5 million people live within a 45-minute commuting distance of Kenosha County. That's a lot of talent to draw from!
Several world-class companies like Snap-on Tools, Jockey International and Uline are proud to call Kenosha County home. They benefit from quick travel times to Chicago's O'Hare and Milwaukee's Mitchell International Airports which offer daily national and international flights.  They appreciate Kenosha County's positive business climate and get- it- done attitude.  They've taken advantage of the available office space and land including the largest business park in the State of Wisconsin: the 170-acre LakeView Corporate Park.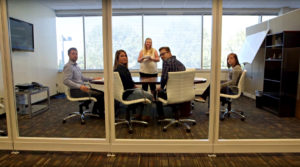 The industry segment that has expanded the most in Kenosha County is the 'Management of Companies & Enterprises' which has grown 86.4% in the last five years. Uline, Kenall Manufacturing, EMCO Chemical, Quest Products, FNA Group, Hanna Cylinders…are just some of the companies that have chosen to relocate their headquarter operations here within the last five years.
When we ask people who have recently relocated to Kenosha County what drew them to the area, a typical response (after living near beautiful Lake Michigan) was that it's the best of both worlds: access to big city amenities with a decidedly small town feel. The same can be said for business. Companies that have chosen to locate here enjoy access to a pool of highly educated professionals, an efficient and easily accessible transportation network and a highly connected and engaged business community.
"Innovation is the mechanism for prosperity….and the power of place fuels innovation. For Snap-on, our place is Southeast Wisconsin and our city is Kenosha. It's been that way for nine decades, and it gives us an advantage."
Aldo Pagliari, Senior Vice President – Finance and Chief Financial Officer, Snap-on Incorporated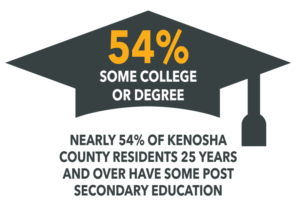 Who's doing business in Kenosha?
SNAP-ON
JOCKEY
ULINE
IRIS USA
KENALL MANUFACTURING
ASYST TECHNOLOGIES
REGULATORY COMPLIANCE ASSOCIATES
AVERAGE ANNUAL WAGE
$48,815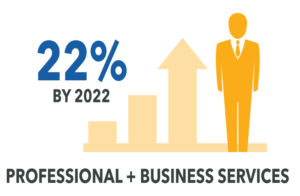 Behind construction, the professional and business services industry is projected to make the most gains in employment in Kenosha County, rising 22% by 2022.